Our team of 6 (Artists, Designers, and Engineers) came up with a design using surplus shipping containers to house 1-2 people off-grid year round. To achieve this, our design included solar panels, solar hot water, water collection, solar heaters, and a composting toilet (
Requirements
). All the 3D modeling was done by me in Google Sketchup Pro with a few components from the 3D Warehouse.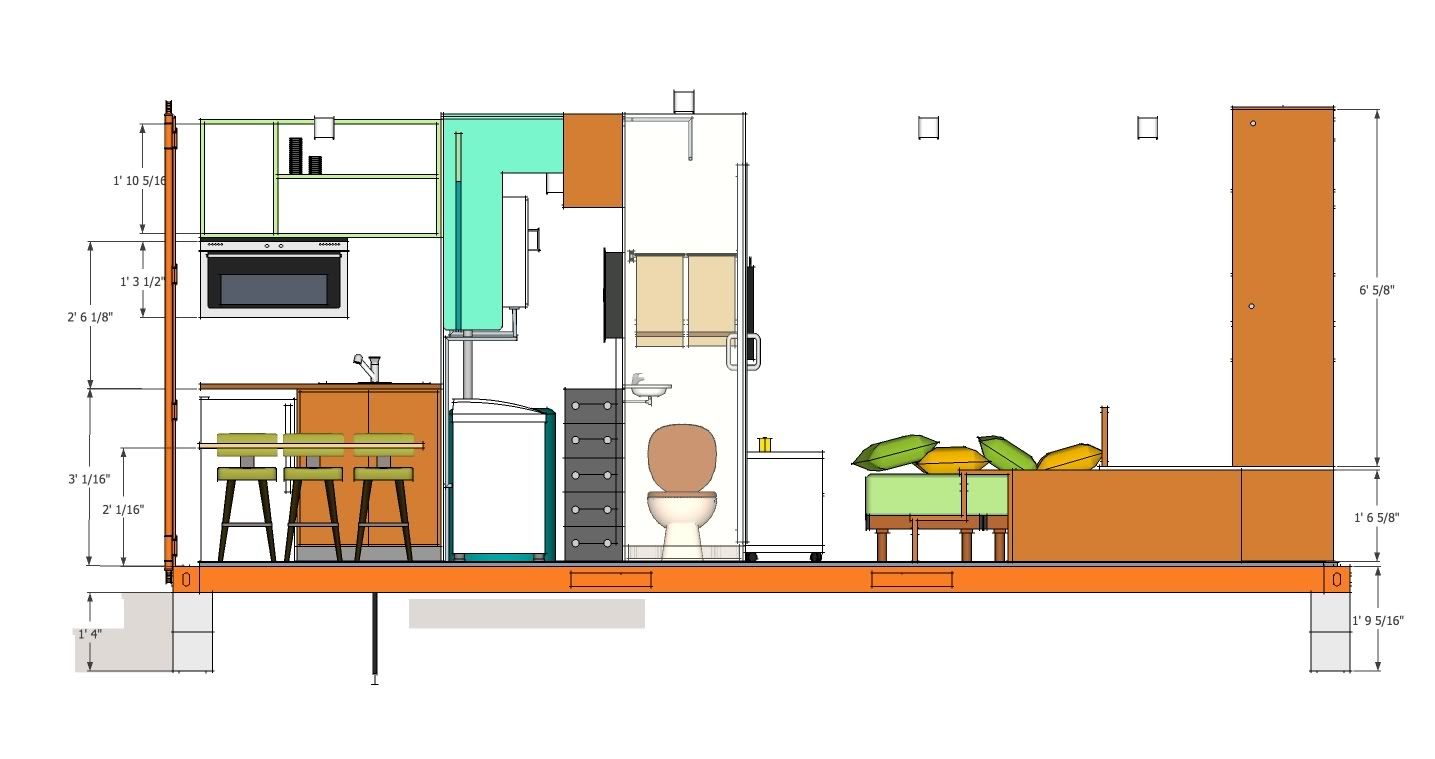 [more+]
"The Live:Green Sustainable Housing Design Competition is an open, interdisciplinary ideas competition. Its goal is to generate a gene pool of good ideas and designs that can be developed further in a second phase by the winning team(s) in collaboration with the University staff and professional consultants." (
link
)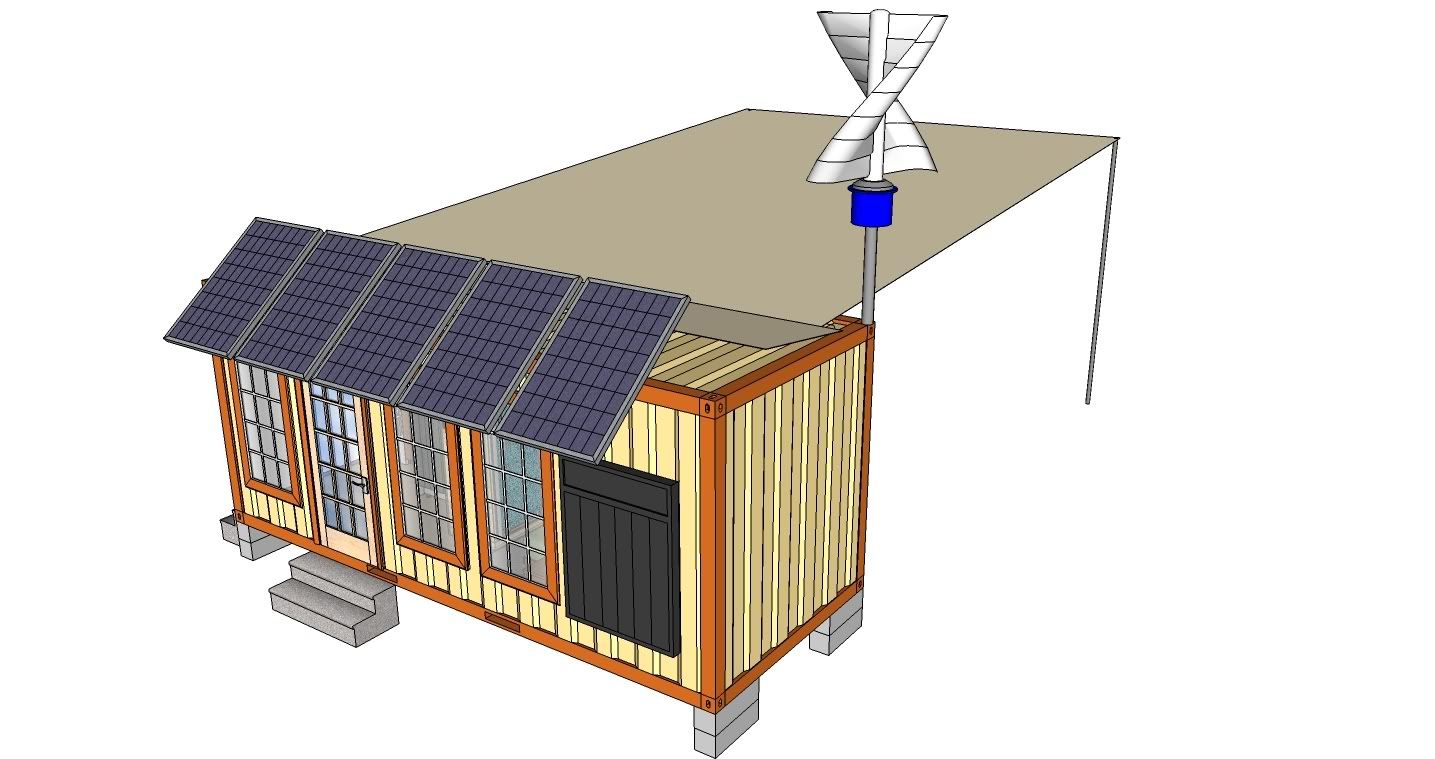 Solar panels, solar hot water heater, wind turbine, large windows, and awning rain collection.