Objective: Improve the ergonomics of and ability to customize the popular messenger bag. Solution: A bag that can convert from messenger bag to backpack by adjusting built-in straps, with interchangeable internal dividers employing velcro.
Designed for versatility and utility, the bag features a 100% rainproof roll-top closure and can convert from a messenger bag to backpack on the go. All adjustments for the wearing straps are within easy reach of the user, and accessory straps provide extra storage for extra layers or gear. When not rolled for water resistance, the oversized collar provides extra storage in a pinch. Inside divider pockets are removable providing many possibilities of configuration and modularity. Loops on the sides are designed to accept modular components such as camera cases or bottle holders. Prototype and construction sketches 2007.
[more+]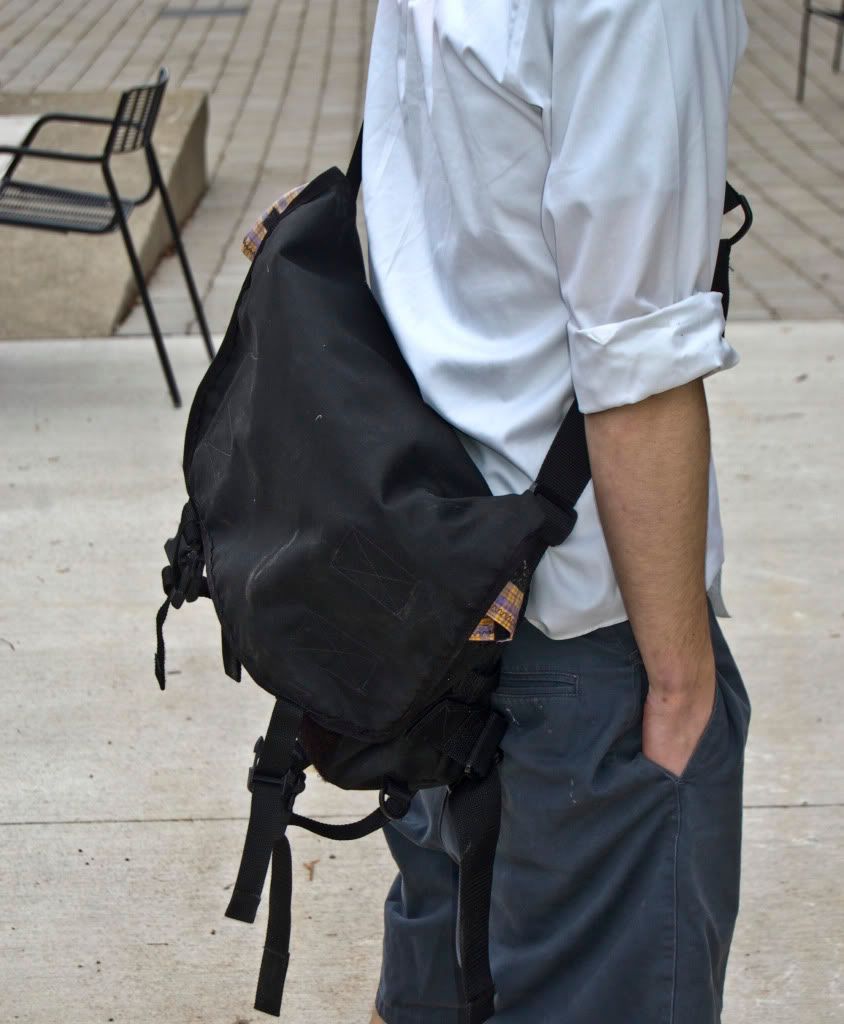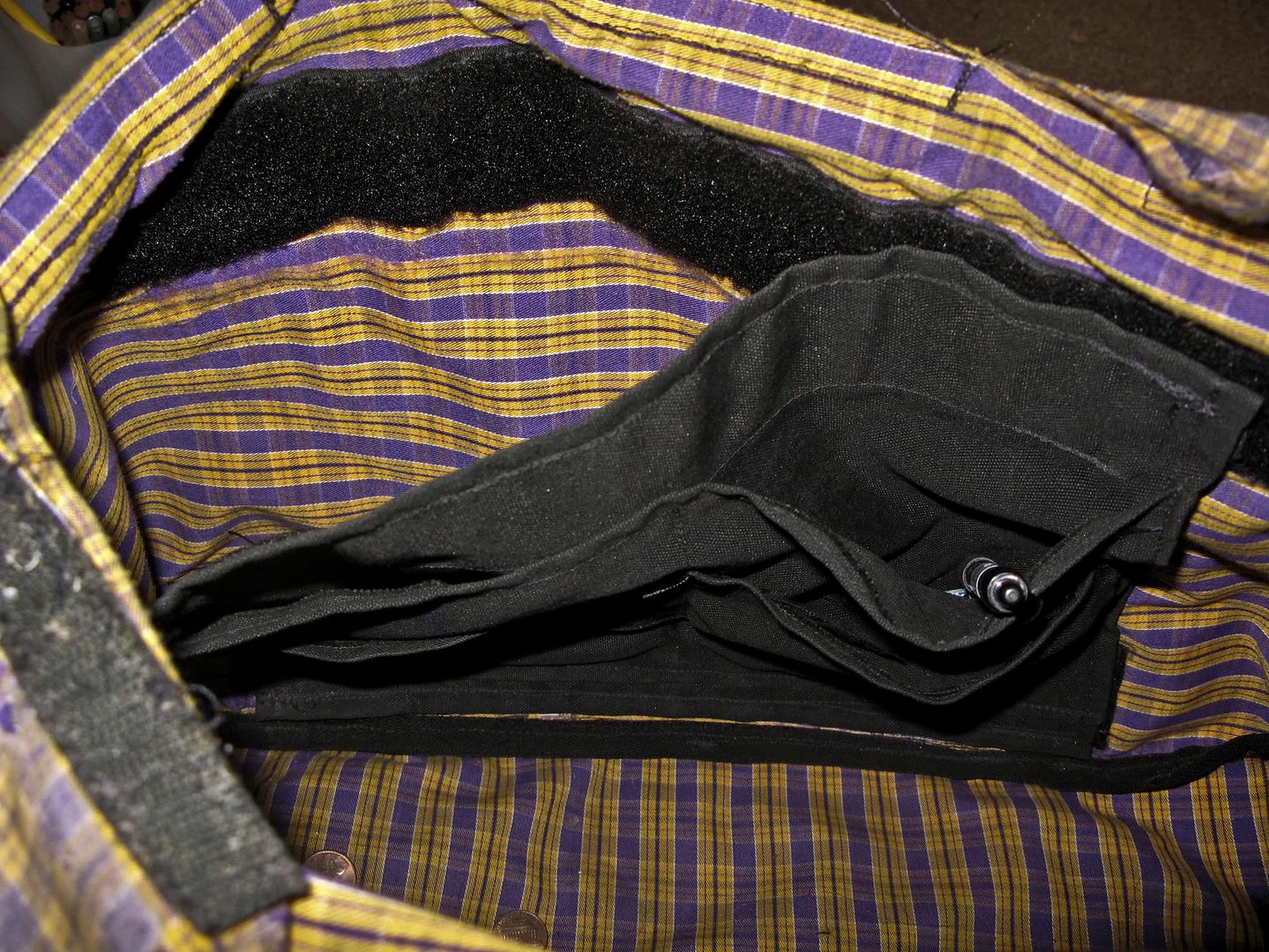 Inner pocket detail, allows for interchangeable pocket configurations geared toward different uses.
Successes and Failures: I have used this bag everyday for 2.5 years and it has stood up well. It has seen many miles on my bike, traveled to Spain, Belize, and Canada, accompanied me on snowboard trips, and endured three Michigan winters. As far as the design is concerned, I am very satisfied. The bag is capable of being grossly overfilled if necessary due to the collar and flap, the backpack straps are a relief in such situations. They distribute weight to both shoulders when loads get heavy or days get long, yet when tucked away are virtually unnoticeable. I have weathered many storms and, despite the underwhelming 'prototype' material (to be replaced with PVC Tarpaulin), my belongings have always stayed dry.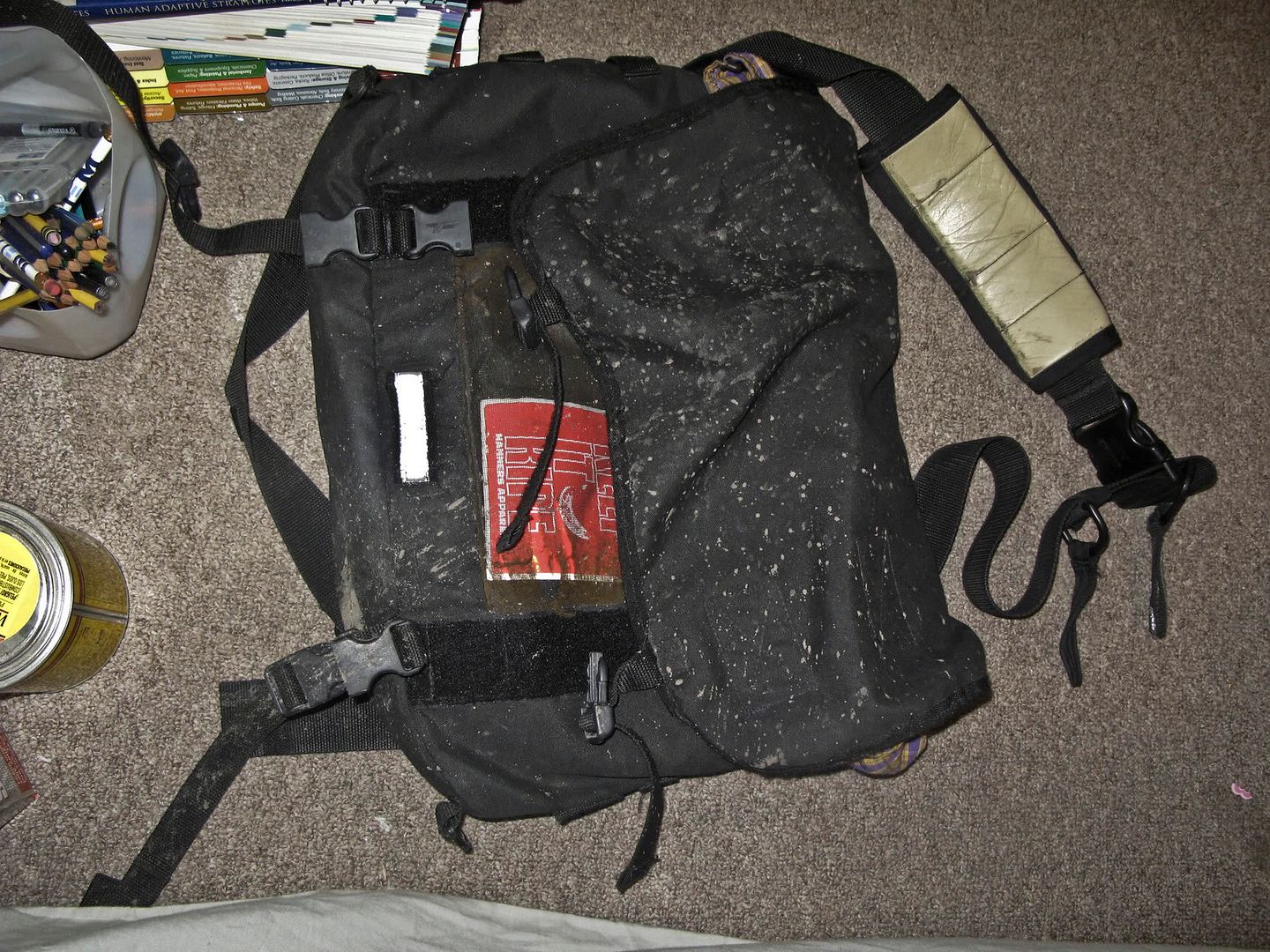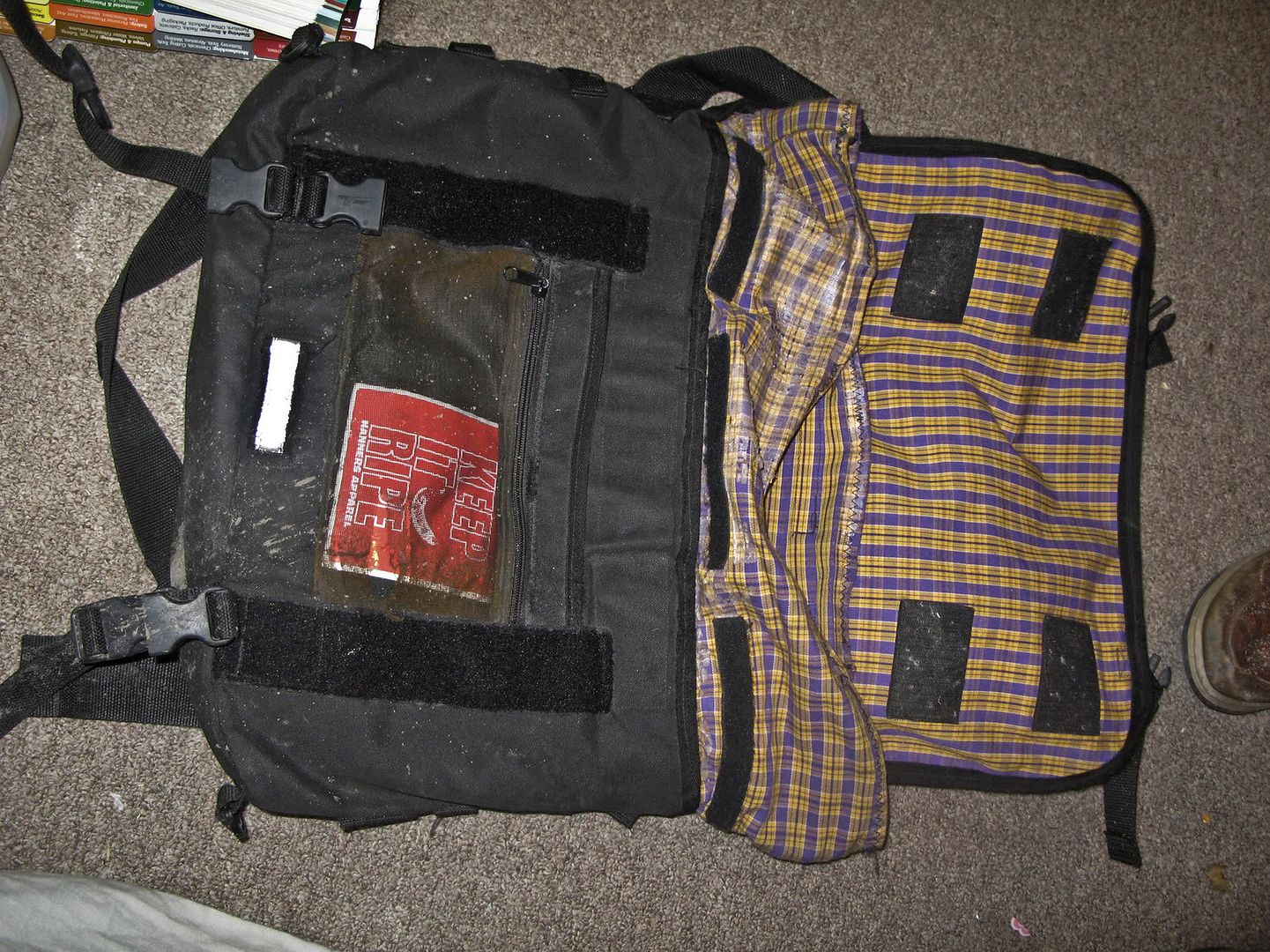 Changes Planned: In the next design I plan to omit the plastic slides at the end of each shoulder loop. They were added to allow extra adjustment and possible removal of the shoulder straps, but are poorly positioned and are slightly uncomfortable in backpack mode. I will use a lighter color for the interior pockets to reflect more light inside the bag and aid searching for belongings. Reversing the positions of the 'rough' velcro and 'soft' velcro on the flap will keep scarves and knits from getting caught and damaged. I also plan to expand on the add-on options that could connect to the inside velcro and the outside of the bag. I have already sourced some tougher rubber coated nylon for the interior of the next model.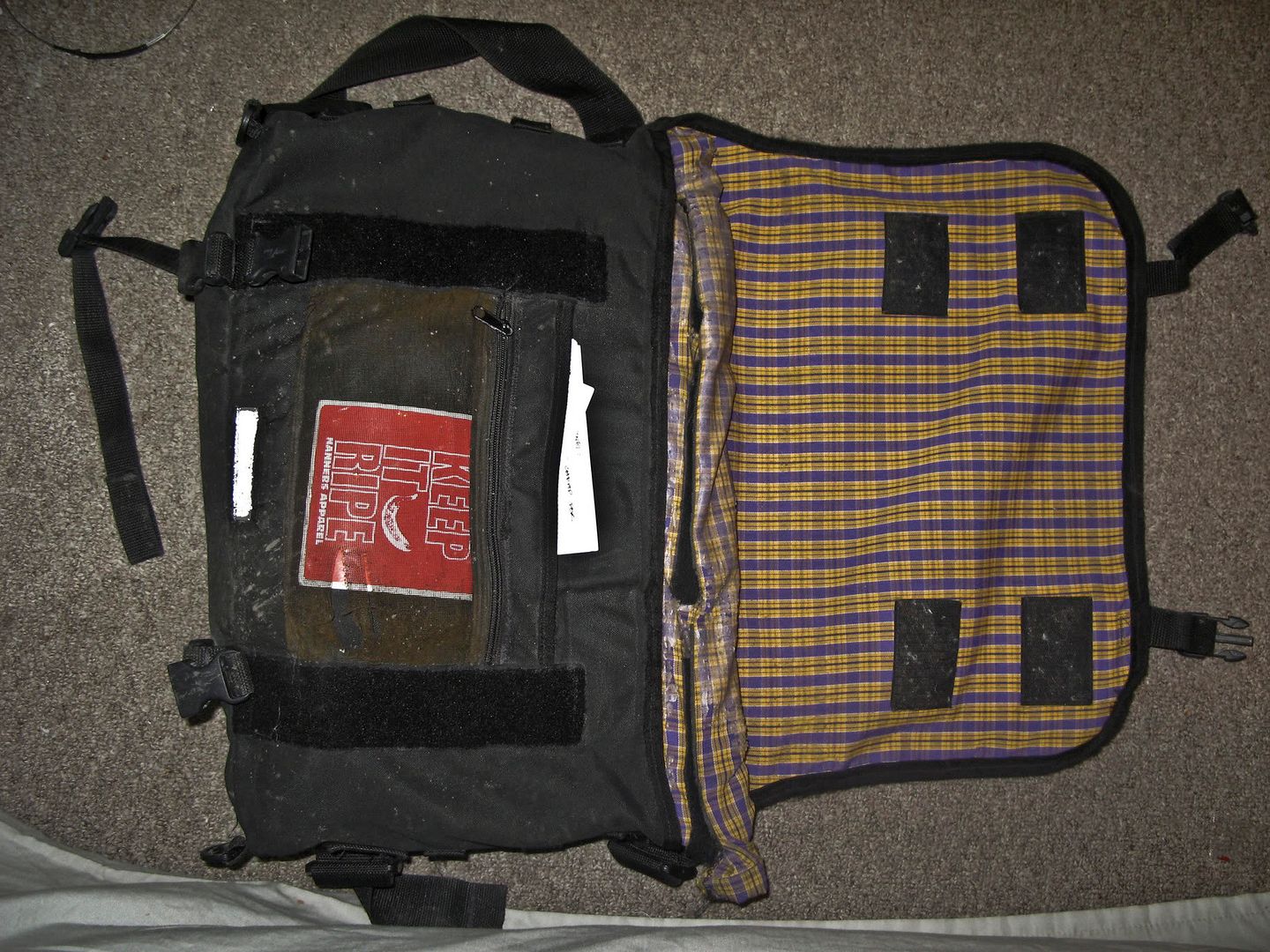 Roll top collar in action.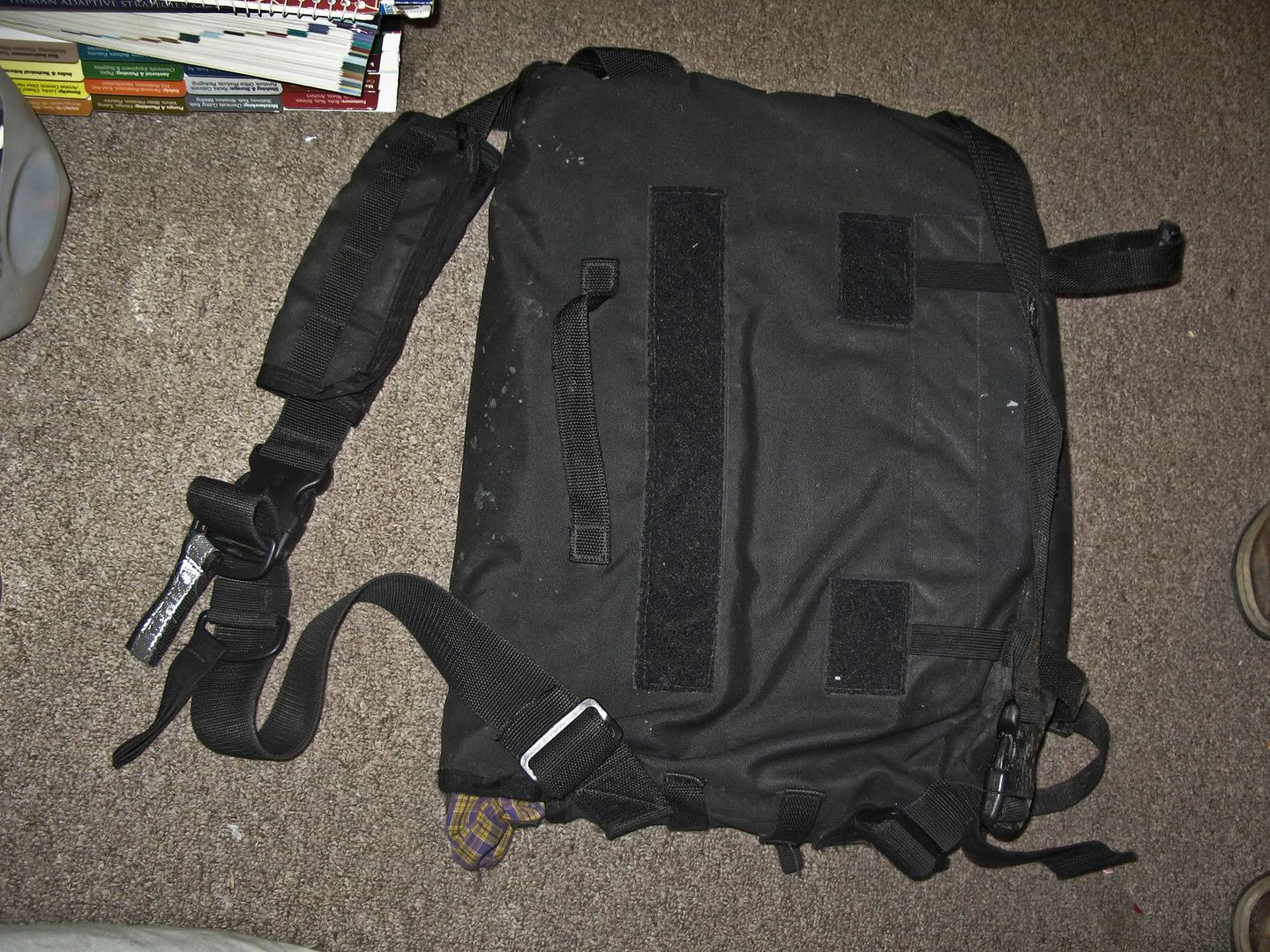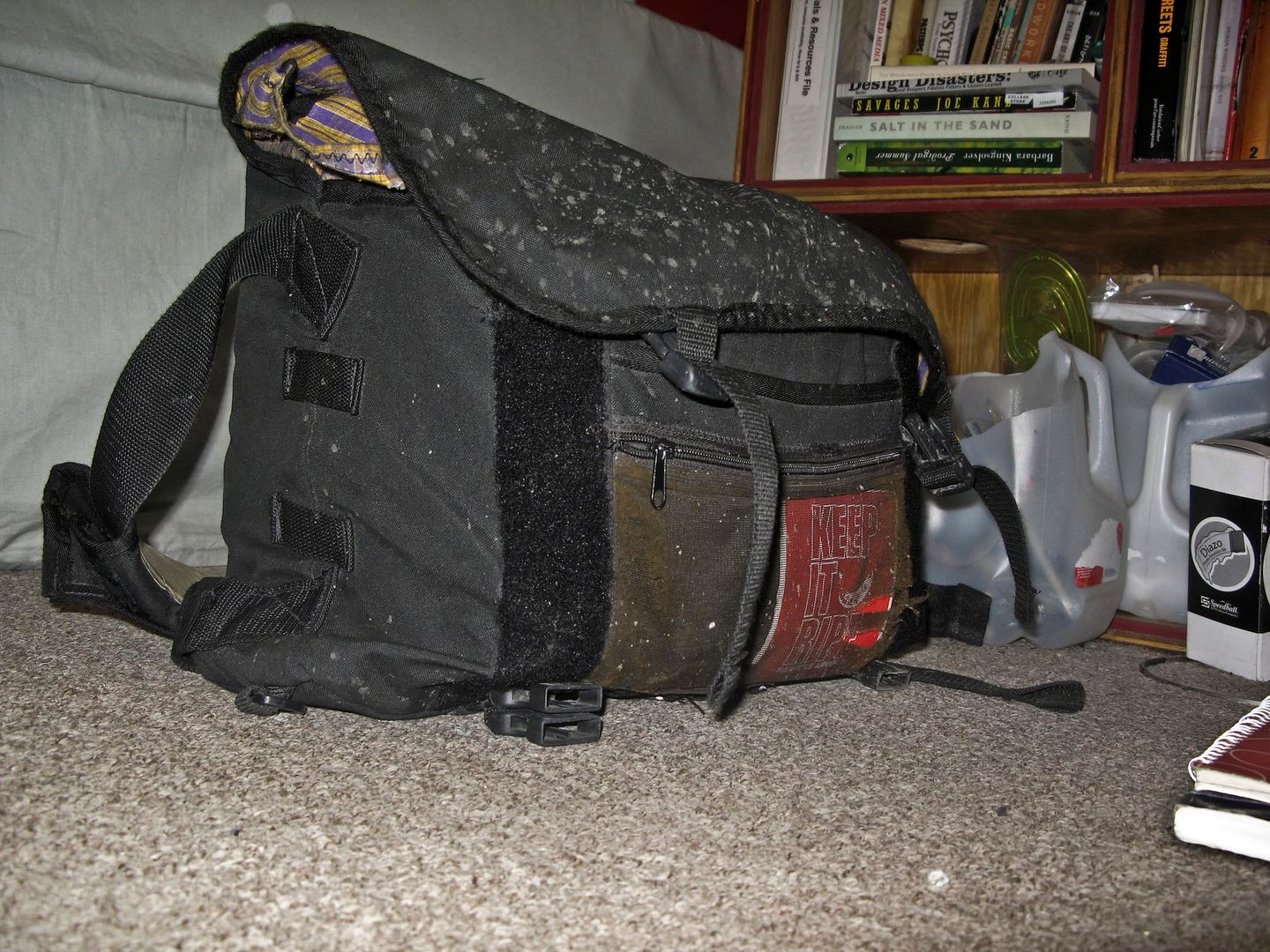 Over loaded.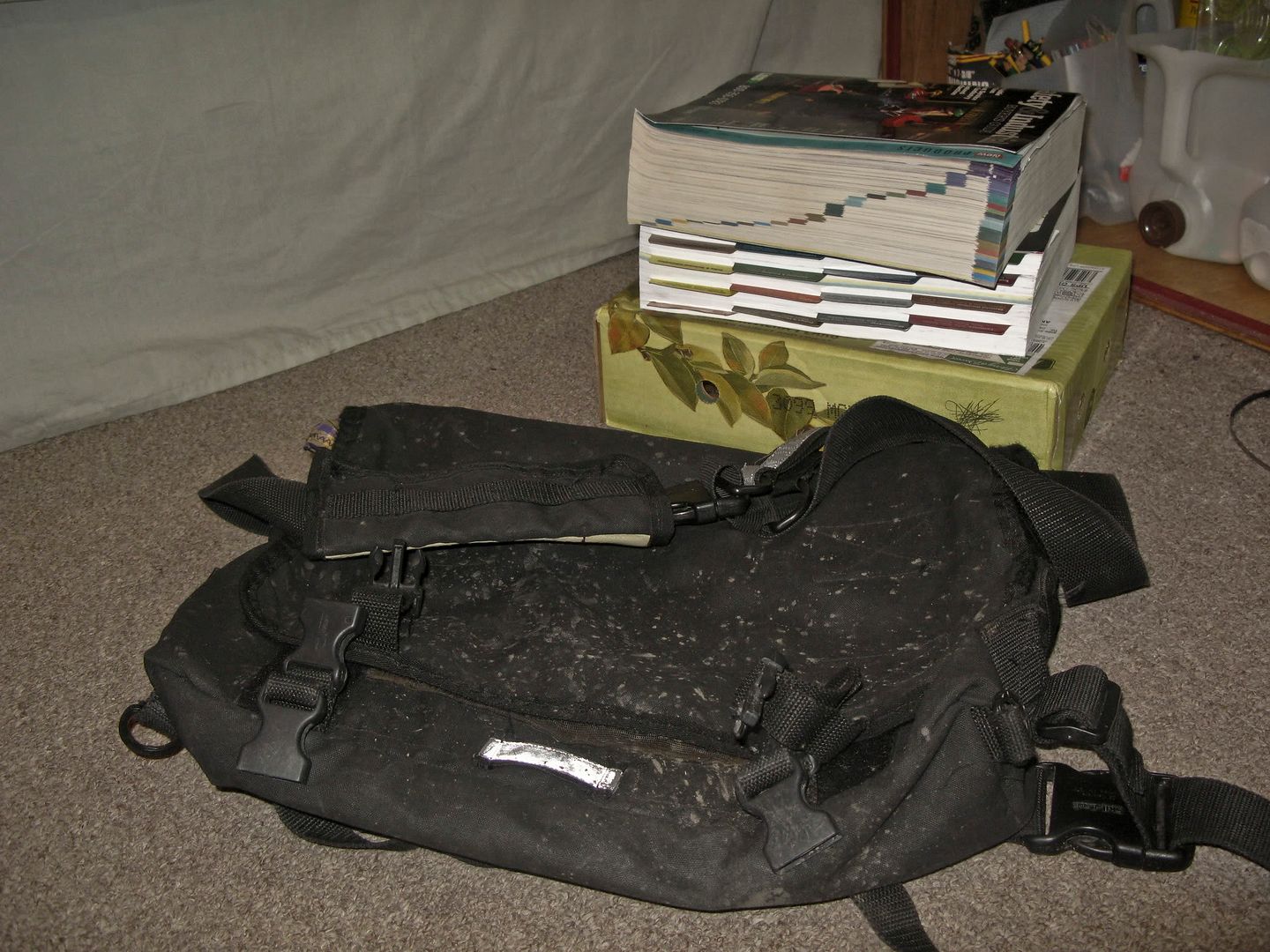 Plastic Coated Table Cloth material (to be replaced with PVC Tarpulin).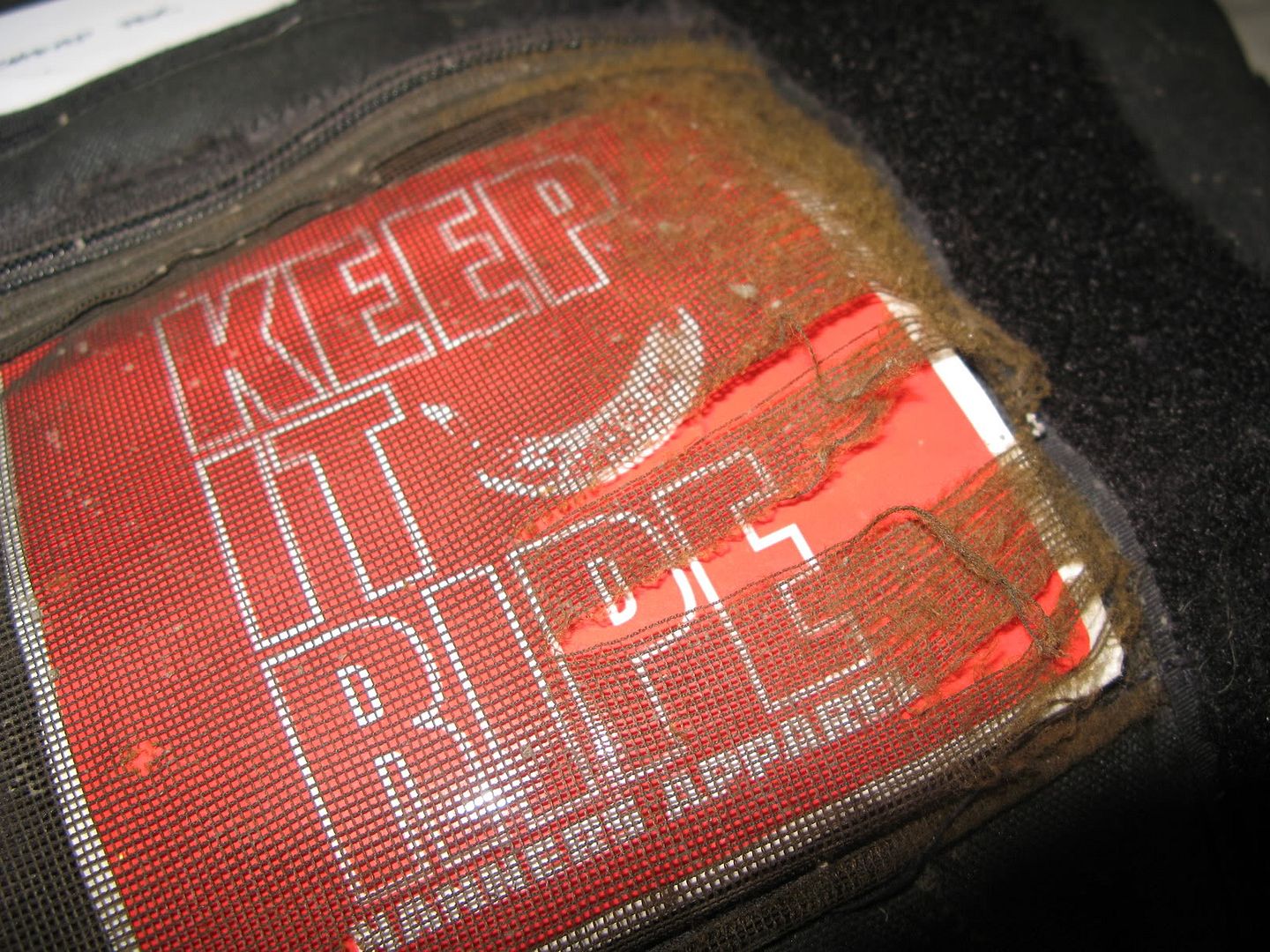 Reversing the 'hook' and 'loop' Velcro positions will prevent wear like this.